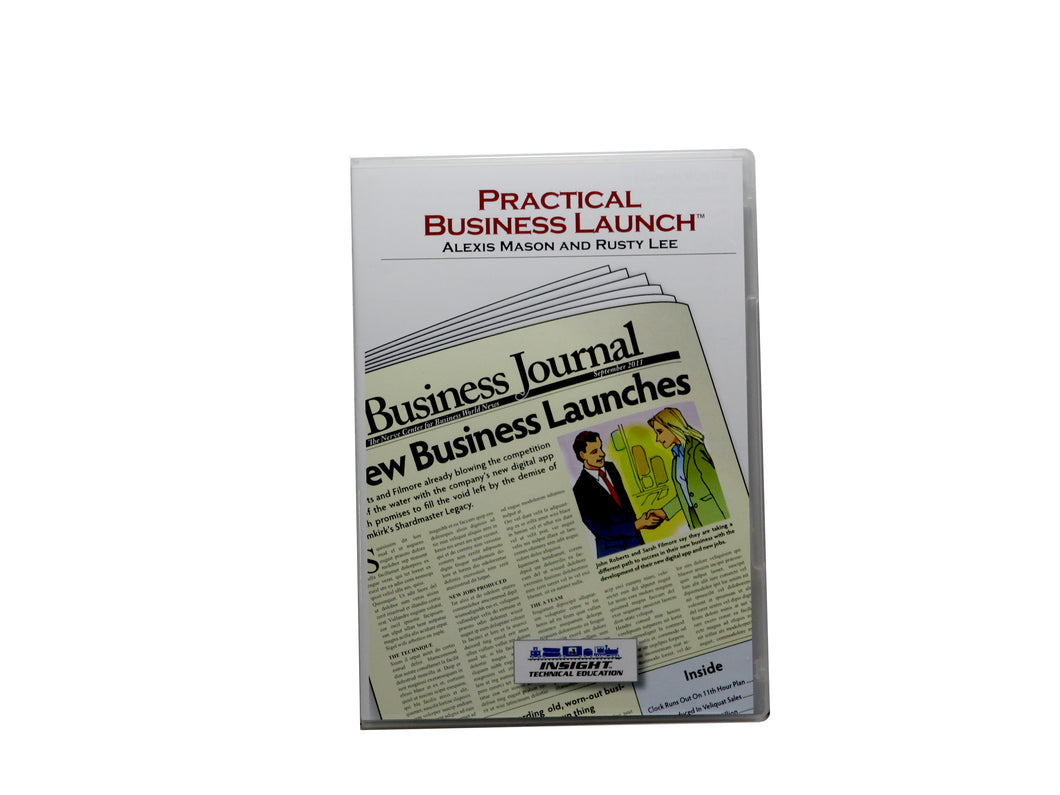 Practical Business Launch™ Digital Download
Regular price $38.00 Sale
Key Benefits:
Introduction to accounting concepts

Open career options

Provides basis for business transactions

Promotes self-directed learning

Reference material

Life skill

Minimal instruction required
Practical Business Launch™ is an e-textbook for those with a desire to start their own business. In these pages, you will discover how to find your passion and determine what business is right for you. Also, you will learn how to establish a positive online identity and develop your own website. Practical Business Launch™ includes suggestions on creating a memorable tagline for your business, which will become a critical component of your marketing success. Another benefit of this book is its' compressive discussion on branding and how important building your brand will be in establishing yourself in the marketplace.

If you've ever wondered what it takes to start your own business, this book is for you! Full of information on maximizing the benefits of the internet and developing marketing materials, Practical Business Launch™ is a great resource for new business owners. Are you ready? Open up these pages
and get started on your journey. Explore, dream and discover!

Project Requirements:
To get the full benefit of this program and the exercises, build a website and actually start your own business, you need about $100.00 to obtain a domain name, a website, and an email that is branded to you. You should have enough money left over to purchase business cards and other materials. You will need a credit or debit card for making online purchases.

System Requirements:
Adobe® Acrobat® Reader® 10 or higher installed. May also use other compatible PDF readers.

Able to open .xls or .ods files
BY PURCHASING AND DOWNLOADING OUR PRODUCTS
YOU ARE AGREEING TO THE FOLLOWING TERMS AND CONDITIONS OF USE
The files are protected by copyright and are not to be shared or distributed in any way.
These products are for personal use only.
These products will not be used for commercial purposes without prior consent.
Selling items made from our products is prohibited.
Single download only.