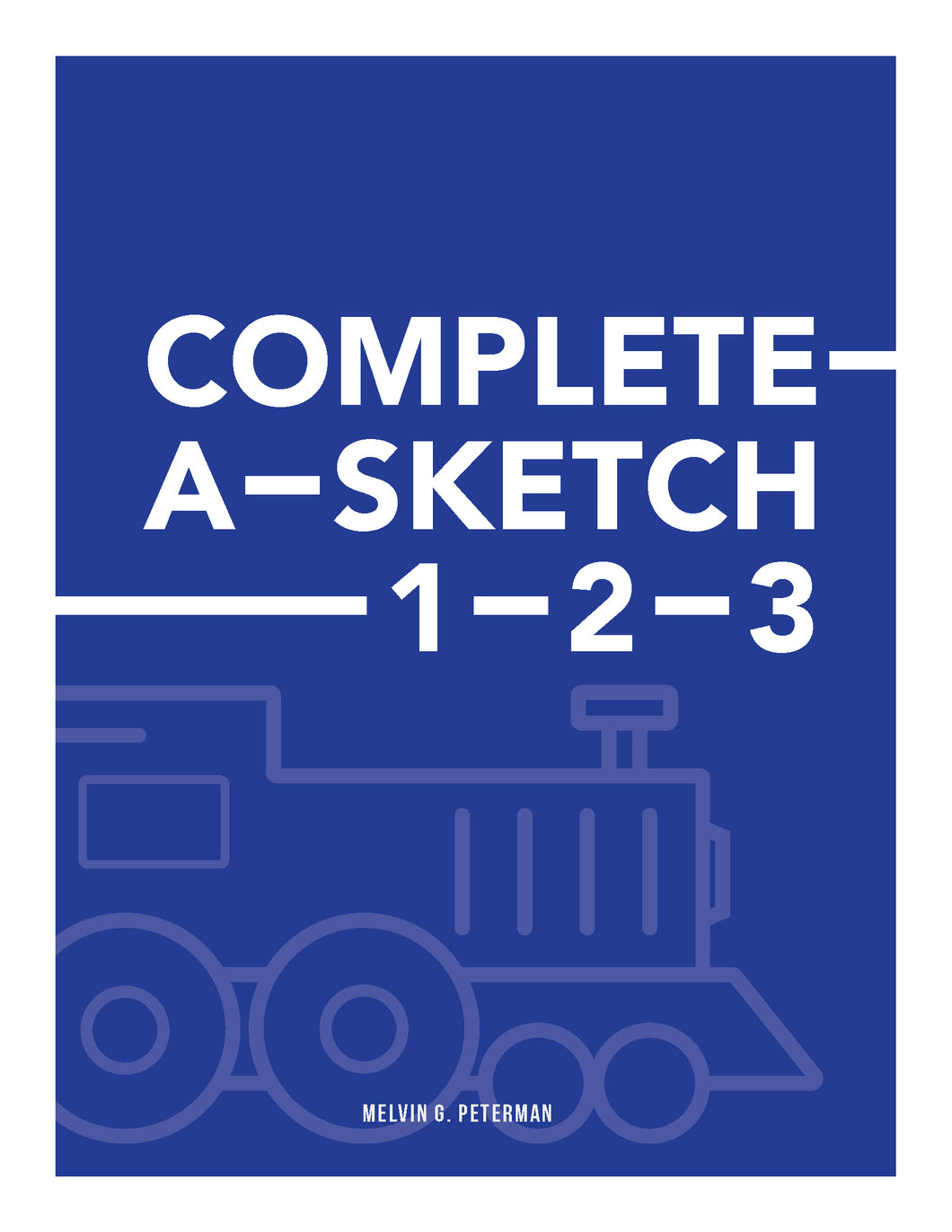 Complete-A-Sketch™ 123™ Digital Download
Regular price $29.00 Sale
Key Benefits:
Teaches by example.

Teaches attention to detail

Teaches technical sketching

Provides independent learning opportunity

Counts as Geometry Credit

Explores multiple sketching methods

Life skill

Print projects on-demand from PDF

Build 3D paper models (bonus material)
Complete-A-Sketch™ 123™ has been created specifically for families to use in their home.  It  includes all of the works from Complete-A-Sketch, Volumes 1, 2, 3 with 7 exclusive bonus projects.  Complete-A-Sketch™ 123™ has a single user license.  In short this means that this product is for individual use.  The bonus materials introduce some drafting concepts and include modeling projects.

Complete-A-Sketch™ Volume 1 Orthographic includes: 25 lessons that introduce the basics of two dimensional technical sketching (orthographic) 

Complete-A-Sketch™ Volume 2 Isometric includes: 32 lessons that introduce the basics of three dimensional technical sketching (Isometric) 

Complete-A-Sketch™ Volume 3 Perspective includes: 21 lessons that introduce the basics of perspective technical sketching (perspective) 

Project Requirements:
For best results some projects will require the use of some simple drafting related tools: straight edge, French curve or flexible curve.
Suggested Tools, both for doing by hand and with tools:

System Requirements:
Adobe® Acrobat® Reader® 10 or higher installed

A tool for unzipping the download

*Note:
Some Bonus materials may require access to the internet for the download of free third party software. Not all third party software is multi-OS or cross-OS capable.
BY PURCHASING AND DOWNLOADING OUR PRODUCTS
YOU ARE AGREEING TO THE FOLLOWING TERMS AND CONDITIONS OF USE
The files are protected by copyright and are not to be shared or distributed in any way.
These products are for personal use only.
These products will not be used for commercial purposes without prior consent.
Selling items made from our products is prohibited.
Single download only.

We sometimes earn a commission at no extra cost to you when you click through the affiliate links on our website.